კოსმოსის შესწავლის ისტორიაში მარსის ზედაპირზე 4 ავტომატური მარსთმავალია ნამყოფი. მათი წყალობით გვაქვს საკმაოდ ზუსტი წარმოდგენა იმაზე, თუ როგორ გამოიყურება წითელი პლანეტა. ორი მარსთმავალი – "ოფორთიუნითი" და "ქიურიოსითი" მარსის ზედაპირზე ახლაც მუშაობს.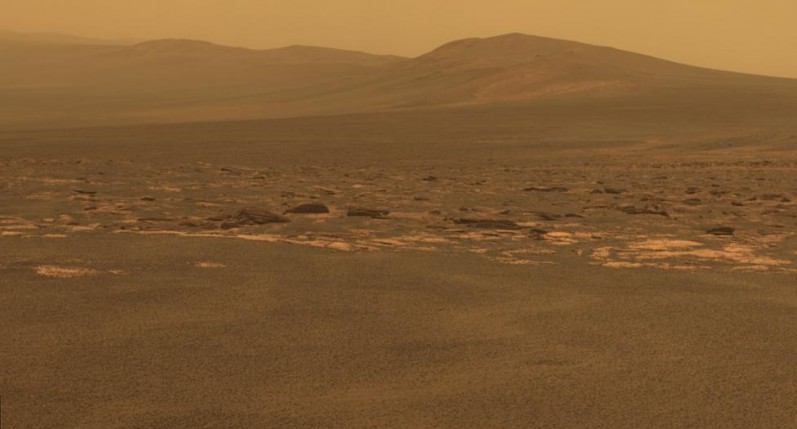 A portion of the west rim of Endeavour crater sweeps southward in this color view from NASA's Mars Exploration Rover Opportunity.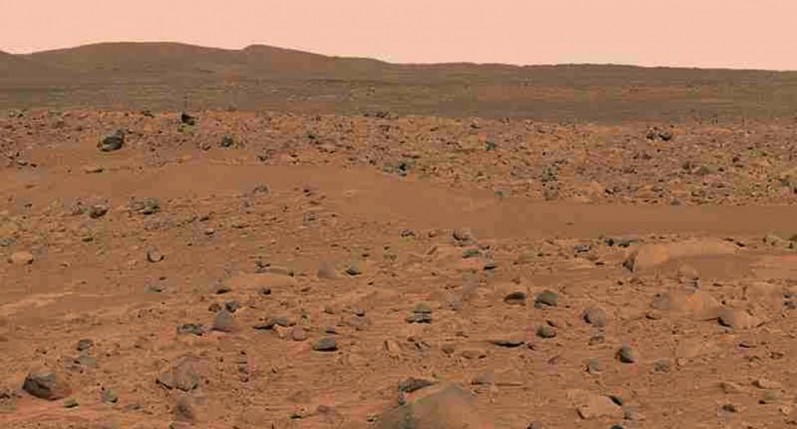 This image, cropped from a larger panoramic image mosaic taken by the Mars Exploration Rover Spirit panoramic camera shows the rover's destination toward the hills nicknamed the Columbia Hills. REUTERS/NASA/JPLCornell/USGS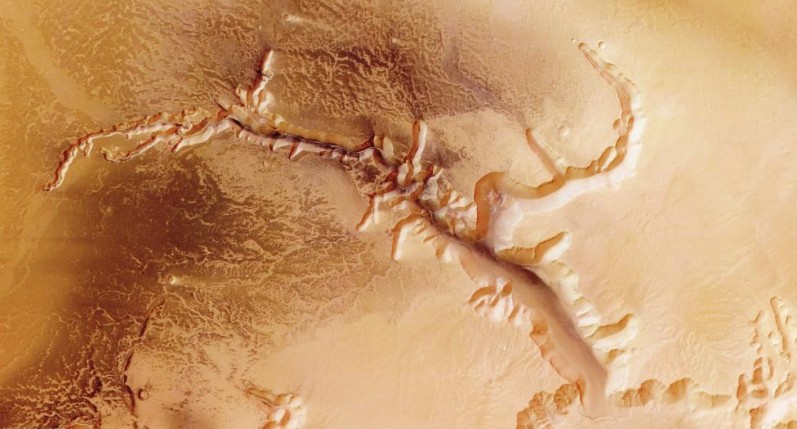 Echus Chasma is an approximately 100 km long and 10 km wide incision in the Lunae Planum high plateau north of Valles Marineris, the Grand Canyon of Mars. Images taken by ESA's Mars Express of Echus Chasma.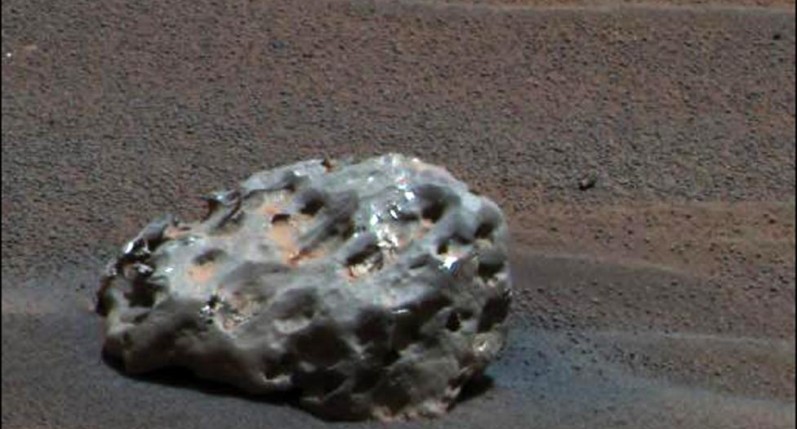 An iron meteorite on Mars in an image taken by the Mars Exploration Rover Opportunity.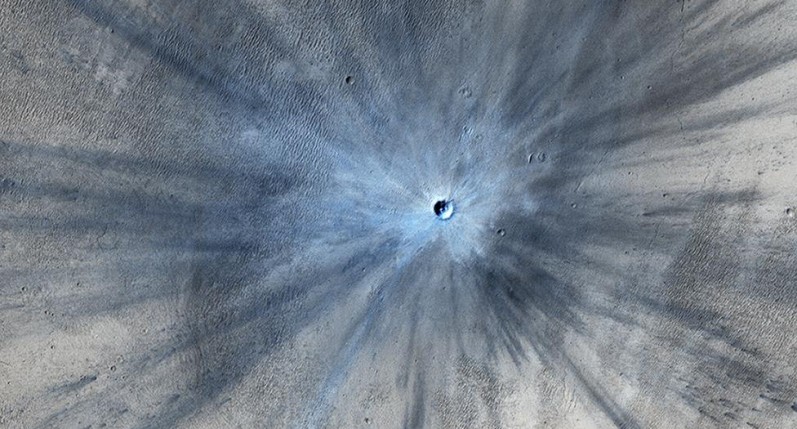 An impact crater on Mars is seen in an image taken by Orbiter.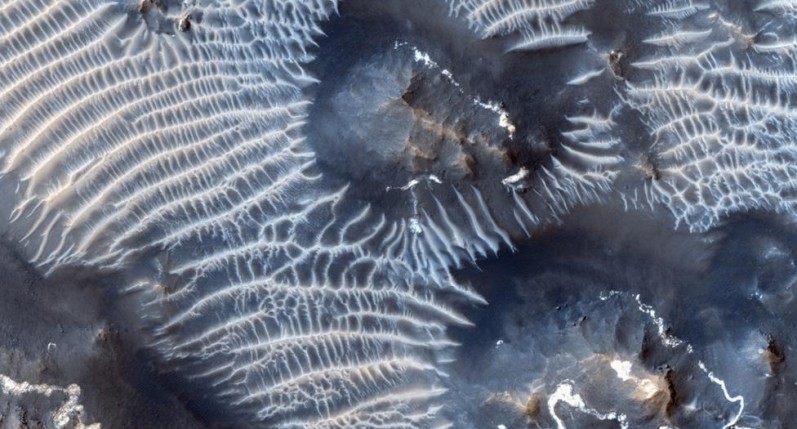 A view of the Noctis Labyrinthus region of Mars, perched high on the Tharsis rise in the upper reaches of the Valles Marineris canyon system.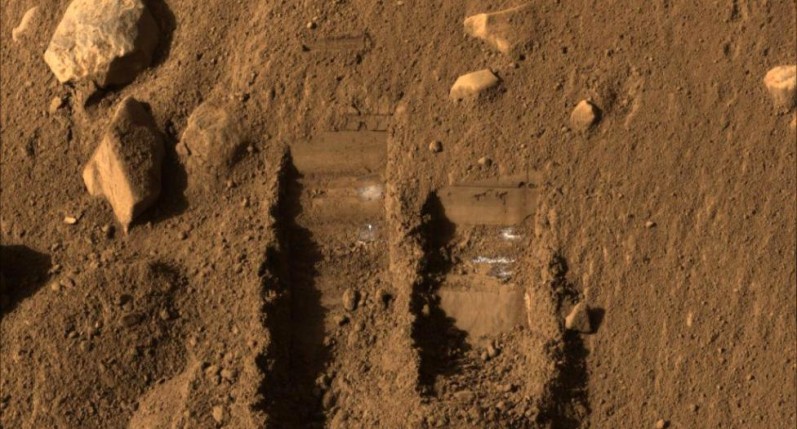 Two trenches dug by Phoenix's Robotic Arm.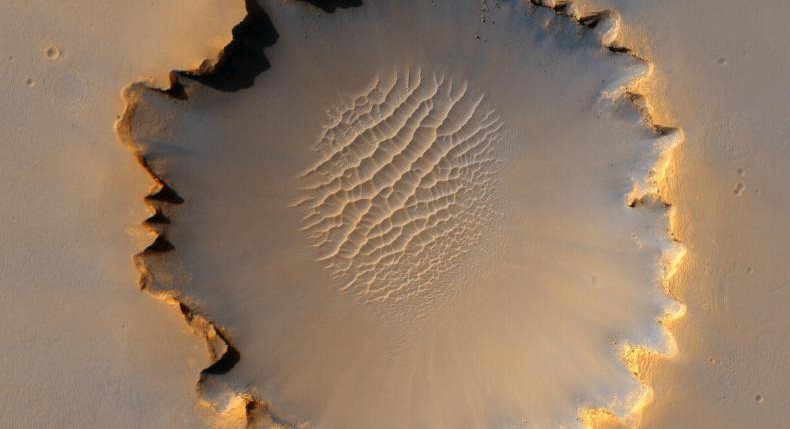 Mars' Victoria Crater at Meridiani Planum.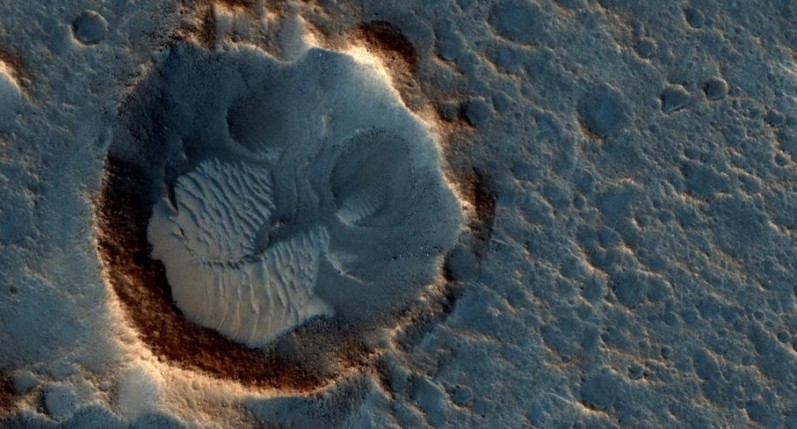 A location on Mars associated with the best-selling novel and Hollywood movie, "The Martian" This area is in the Acidalia Planitia region and in the novel and the movie, it is the landing site of a crewed mission named Ares 3. REUTERS/NASA/JPL-Caltech/Univ. of Arizona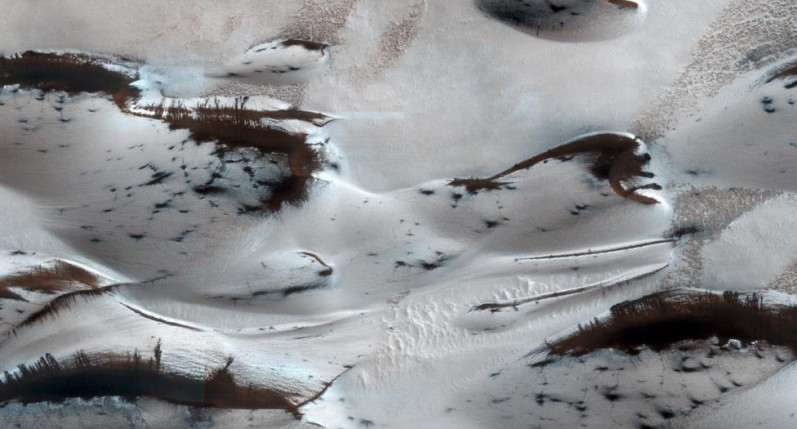 The northern-most sand dunes are seen as they begin to emerge from their winter cover of seasonal carbon dioxide (dry) ice.